Message from Fumikazu Wanibuchi(President & CEO)
Message from Fumikazu Wanibuchi(President & CEO)
Let's create the future!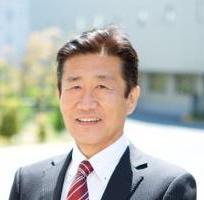 Worldwide today, several hundred million people are facing daily struggles with central nervous system diseases like neurodegenerative and psychiatric diseases. This includes hundreds of distinct rare diseases. Various scientific research studies utilizing cutting-edge technology like nucleic acid or antibody medicines are underway to overcome these health challenges. However, properly delivering these high-molecular weight drugs into the central nervous system past the blood-brain barrier, a natural structure that protects the brain, remains one of the biggest issues in pharma.
We at Braizon can resolve this issue. We are focused on the research and development of Brain Access™, a unique Drug Delivery System which can deliver nucleic acids and antibodies as therapeutic agents into the brain. This technology hasn't been implemented yet, and is a technology of the future. For several years, Braizon has focused on collaborations with academia and in-house research and development to put this technology into practical use.
We have built an experienced professional team, and a network within academia and industry with Braizon at the hub, consolidating cutting-edge sciences on our company. We are focusing only on this Drug Delivery System into the brain, and continuously promoting it. Braizon's goal is to create a revolution in medical treatment for central nervous system diseases.
We, Braizon were able to open a door toward the future, and are within an inch of realizing this opportunity.
Please keep an eye on Team Braizon.
Fumikazu Wanibuchi
President & CEO