TOKYO Financial Conference 2020 "Capital Market and Stock Finance" , our CEO Tosu will participate panel discussion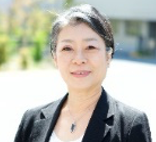 We are proudly introduced that our CEO Tosu will take part in a panel discussion at the "Capital Markets and Equity Finance" conference.
Please join us if you are interested. Prior registration is required for participation.
Event information
"TOKYO Financial Conference 2020"
Capital Markets and Equity Finance- "Bull Fable" How to Overcome the Divide between Investors and Issuers
December 9th (Wednesday), 10th (Thursday), 11th (Friday), 2020 [Online] (Of which, the panel discussion on which Tosu will be on stage is Part 2 December 10th (Thursday) 14:30 Scheduled between 16:20)
Location
Online
Inquiries:
Toyo Keizai Conference Secretariat
corporate@toyokeizai.co.jp (10: 00-18: 00 excluding Saturdays, Sundays, and holidays)
Event URL (TOKYO Financial Conference 2020)
https://toyokeizai.net/sp/sm/tfc2020/