Our Director Wanibuchi is will on stage at Innovator Leaders Summit (ILS) 2019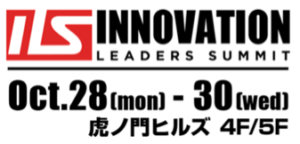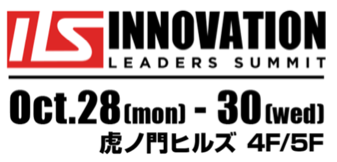 NEDO Dream Pitch
Our director of clinical development department will be on stage (Tuesday, October 29 14: 40-).
With regard to the contents of the pitch, we plan to " Achieve innovation in drug development by our new drug delivery technology to the brain ,"
[About] Innovation Leaders Summit 2019
(October 28-30, 2019, Toranomon Hills, sponsored Innovation Leaders Summit Executive Committee (SEOU, DreamGate / Project Nippon Co., Ltd.), sponsorship (previous) Ministry of Economy, Trade and Industry, NEDO National Research and Development Corporation New Energy and Industry Technology Development Organization, JETRO SME Infrastructure Development Organization )
・Outline of Innovator Leaders Summit (last year)
The Innovator Leaders Summit is the largest open innovation festival in Asia with more than 6000 attendees, and was established with the aim of creating global innovation by matching assets and startup ideas and technologies from major companies. The main business alliance matching program "Power Matching" last time was attended by about 500 next-generation startups recommended by about 100 ILS Advisory Boards composed of major domestic and overseas VCs and about 100 major companies. There were 2272 business talks per day. Among them, 866 collaborative projects have been born, and M & A, capital and business alliances, joint research, etc. have already been actively conducted, and this is a tremendous growth opportunity for both major and startups.
In addition, more than 200 startup shows, more than 100 startup pitches, more than 30 sessions by well-known managers and front-line capitalists, and three networking parties have been held, making it the largest open innovation summit in Asia. The
Please see the following URL for details of the event.