Japan Healthcare Venture Summit (JHVS) 2019 Report (Bio Japan Oct 9-11 @ Pacifico Yokohama)

Award winning! Pitch and Panel discussion, Elevator pitch, & Business Matching
We would like to thank all the visitors to our booth at JHVS 2019.
■Our booth
Three days of exhibition at JHVS was an excellent opportunity for Braizon to raise awareness of our business in Japan, and globally. We were pleased to receive visitors' enquiries from representatives of the pharma industry, venture capital groups, academia, CROs, and the press.
Braizon participated in more than 30 business matching meetings, and were very happy to make new connections and reinforce existing relationships.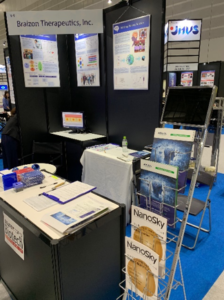 ■Award Winning Venture!
Braizon was honored to receive a "JHVS2019 Venture Award" recognizing us as a promising Japanese biotech startup. We will continue to endeavor to grow and develop our business.
URL:https://www.mhlw.go.jp/stf/newpage_07453.html (in Japanese)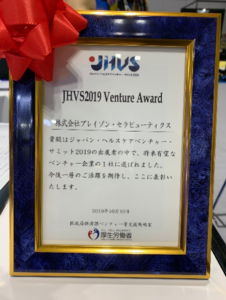 ■Global Expansion Panel Discussion
Braizon participated in a pitch and panel discussion as a representative Japanese biotech venture which is expanding overseas or has foreign company members. During this event, publicly listed biotechs Healios K.K., Sanbio Co,Ltd., and Braizon participated. Director of business development, Philip Davy, joined Hardy TS Kagimoto (Healios) and Keita Mori for this English language event.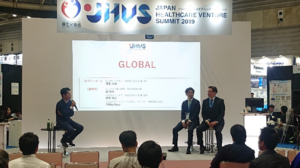 ■Elevator pitch Session
Select JHVS exhibitors were given a chance to pitch their business model, progress, needs for partnering or customers in 90 seconds on the main stage. Director of clinical development, Fumikazu Wanibuchi, did an excellent job of concisely presenting Braizon to a welcoming audience.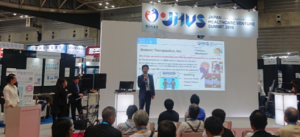 Please see the following URL for an outline of the event.