Innovation Leaders Summit 2019 Report Oct28-30 in Toranomon Hills(Tokyo)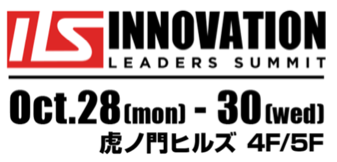 The Innovation Leaders Summit (ILS) is a 3-day annual Exhibition, Pitch, and Power Matching event connecting startups with major companies and venture capitalists. Braizon Therapeutics was proud to exhibit our company at a booth in the NEDO/J-startup exhibition area and for Dr. Wanibuchi (Director of Clinical Development) to pitch Braizon during the NEDO dream pitch event.
We would like to thank the many guests who visited our booth for their interest in Braizon's technology.
■Our booth
J-Startup companies were exhibited in the NEDO・J-Startup exhibition area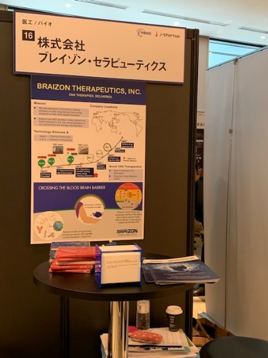 J-Startup companies and NEDO selection companies (23 companies) were provided exhibition space for the first two days of ILS. Many guests of various backgrounds visited our booth in that time, and we appreciate their expressed interest in our technology and business. We were very happy with the positive feedback received during the event.
■NEDO recommendations , bio-tech venture companies pitched on NEDO dream pitch
The NEDO dream pitch event was held on Oct 29th. 27 companies which are either J-startup companies or NEDO selection companies from different backgrounds such as Material science, Biotech, Medicare, AI, IoT, Service provider, Space, and Robotics were given an opportunity to pitch. They were given 6 minutes to present the company and partnership needs.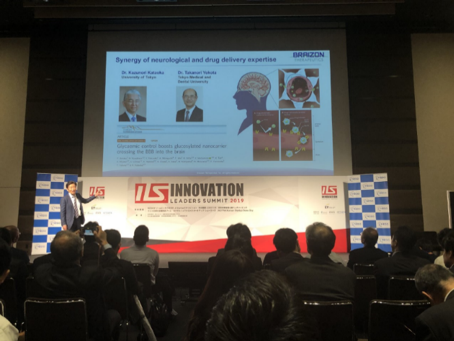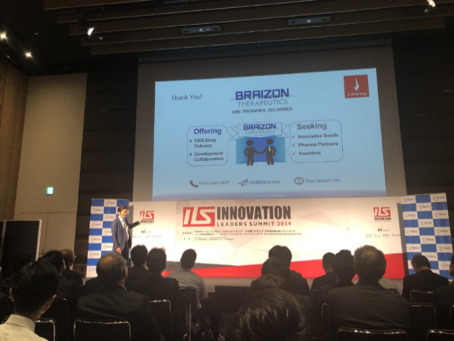 ■Power Matching, connection with major global companies
Braizon was pleased to be selected for power matching meetings with several global companies during ILS. These meeting enabled us to expand the awareness of our drug delivery solution and engage productively with potential partners for the expansion of our business.