On the 41st Biomaterials Society, Our Research & Development Manager Masahiro Otsu gave a presentation about our technology
At the 41st Annual Meeting of the Biomaterials Society of Japan, a lecture "Forming Dreams—Developing Nanomachines that Break the BBB and Implementing Society" was given.
Along with Prof. Kazunori Kataoka, Director of Nano Medical Innovation Center, Prof. Yasutaka Anraku, Department of Engineering, University of Tokyo, our Braizon Masahiro Otsu, Manager of our R & D Department presented "Social implementation of BBB breakthrough nanomachine". Many people attended the event, and the venue was full.
we are aiming the future which the delivery of drugs has been breakthrough BBB (blood brain barrier) with nanomachine.We will devote ourselves every day so that our drug delivery technology can contribute to the development of treatments for diseases of the central nervous system of all human beings.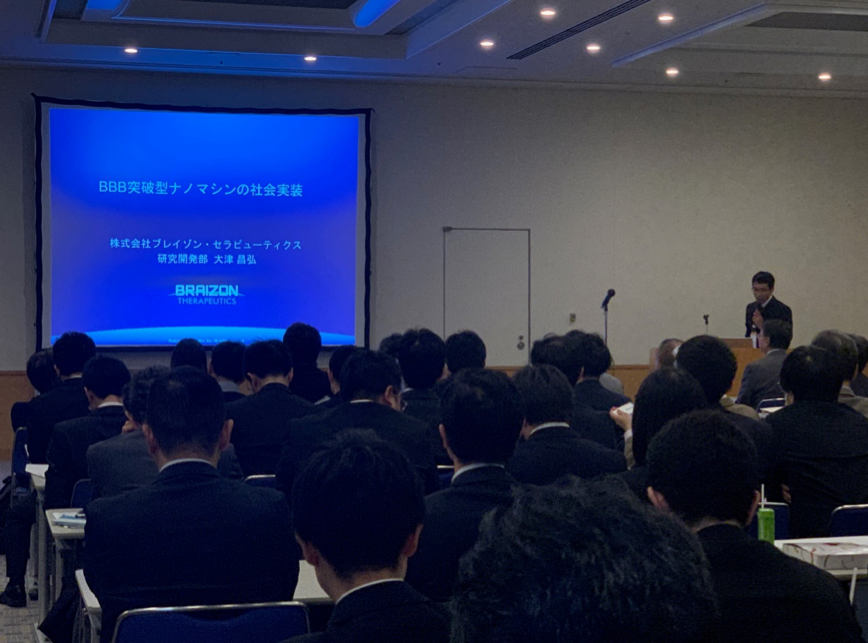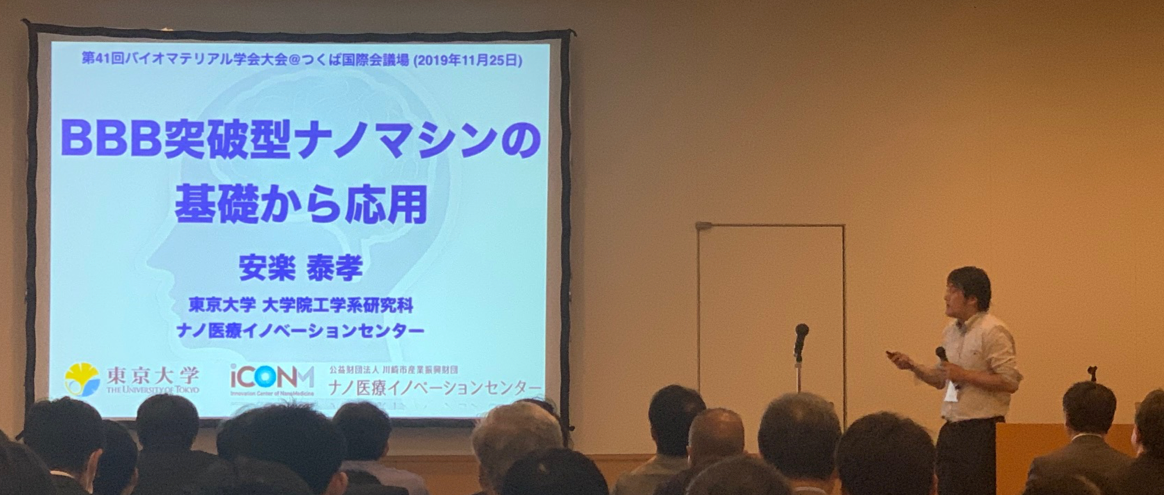 ■Information
What is the Japanese Society for Biomaterials. Please see below.
http://jsbm2019.org/home_en.php
It is published in COINS news release
itle "Luncheon Seminar Held at the 41st Annual Meeting of the Biomaterials Society of Japan"
https://coins.kawasaki-net.ne.jp/en/information/20191125.html
COINS(Center of Open Innovation Network for Smart Health)is a research center of an entirely new idea for developing "products and services that changes the future"by anticipating social needs in the future and integrating cutting-edge technologies, human resources and ideas from universities and private companies in and outside Japan.